Haverford High School
Class Of 1962
HHS62 LUNCHEON AT PICA'S PIZZA
Nineteen classmates of HHS62 got together for lunch on June 14, 2018 at the new Pica's Pizza in West Chester. A great time was had by all and the pizza was as good as many of us remember from the original restaurant in Upper Darby. We apologize for the less than perfect photos, but it was hard to get everyone in the picture. Let us know if others are interested for future events such as this.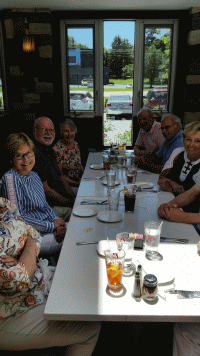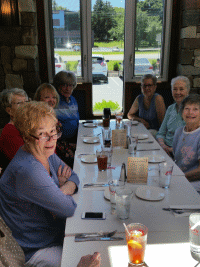 HHS AUTHOR
Marshall Alan Osborne, HHS61, has written and published through Amazon a very interesting book entitled, The Secret Beneath Us. A paperback copy of the book can be obtained through Amazon for $8.99.
HHS62 AUTHOR
The Class of 1962 has a published author as well. Donald Demmy, pen name Raseedra, has just had published two new books entitled The Epic Inner Journey: The Choice is Yours, Volumes I and II. They can be found at http://theosisbooks.net or also on Amazon. Congratulations Don!