Haverford High School
Class Of 1962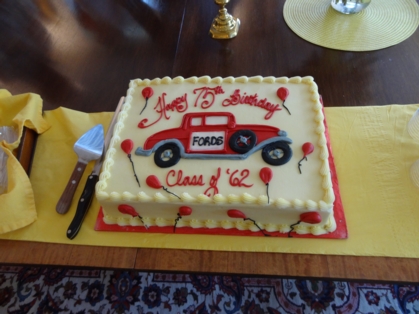 75th Birthday Party September 21, 2019
In case you missed the "Social Event of the Season", the 75th Birthday Party at Anne Matternes Congdon's house back in September, we have a collection of photos attached taken by Tom Juenger and Kathy Guenther Edwards. We hope we got all the names right, but let Bill King know if you see any mistakes. To open, click on the tab at the left entitled "75th Birthday Party Photos". It was a great fall day and all enjoyed the time together at Anne's beautiful home.
Tell Us Something We Don't Know!
Below is a link to a recent article about Havertown today and what a great place it is to live and to raise your familly. Seems just like the experiences we had so many years ago while at the same time remaining relevant to today's world. Thanks to Helen Martindale Roberts for bringing this to our attention.
https://www.inquirer.com/news/pennsylvania/havertown-delaware-county-haverford-township-town-tap-brick-brew-20190930.html.