Haverford High School
Class Of 1962
HHS62 LUNCHEON AT PICA'S PIZZA
Nineteen classmates of HHS62 got together for lunch on June 14, 2018 at the new Pica's Pizza in West Chester. A great time was had by all and the pizza was as good as many of us remember from the original restaurant in Upper Darby. We apologize for the less than perfect photos, but it was hard to get everyone in the picture. Let us know if others are interested for future events such as this.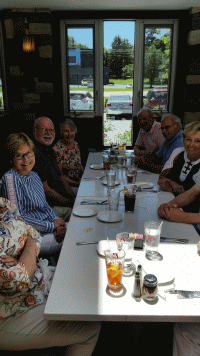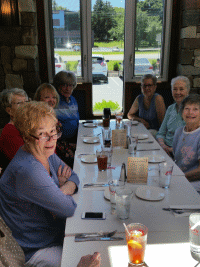 HHS AUTHOR
Marshall Alan Osborne, HHS61, has written and published through Amazon a very interesting book entitled, The Secret Beneath Us. A paperback copy of the book can be obtained through Amazon for $8.99.
REMINDER TO UPDATE CONTACT INFORMATION
If you are a member of the website and you have moved or changed any of your contact information since you originally signed on to the website, please update that on the site. This is easy to do by going to "Member Functions" and then clicking on "Edit Contact Info". This is really important in order for us to stay connected.