Haverford High School
Class Of 1962
Passing of John Marshall
We are sorry to inform you of the passing of our classmate John Marshall of West Grove, PA. An obituary can be found at http://www.griecocares.com/obituaries/2018/05/27/john-wesley-marshall. A viewing and memorial service is planned for Friday, June 1, 2018 between 10 AM and 1 PM at the Willowdale Chapel in Kennett Square, PA.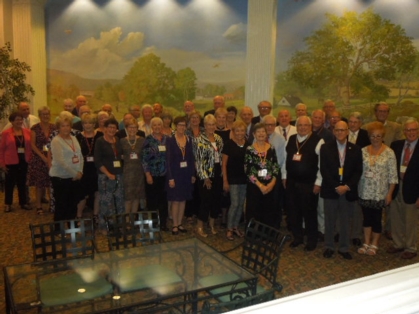 A fine-looking class! This group photo was taken at the end of the evening on October 23, 2017 at HHS62's 55th Reunion. Almost 80 classmates and their guests attended.
If you are a member of the website and you have moved or changed any of your contact information since you originally signed on to the website, please update that on the site. This is easy to do by going to "Member Functions" and then click on "Edit Contact Info". This is really important since a number of the invitation/registration envelopes were returned due to incorrect address.
Sarasota Luncheon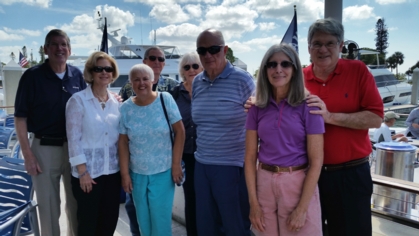 In February, 2018 four HHS62 classmates and their spouses got together for lunch in Sarasota, FL. Seen in the picture from the left are Doug and Phyllis Paulin, Joan Cooper Ashman, Scott and Diane Hood, Bob Ashman and Linda and Bill King. Hopefully this will become an annual event and more classmates residing in Florida can join the group.